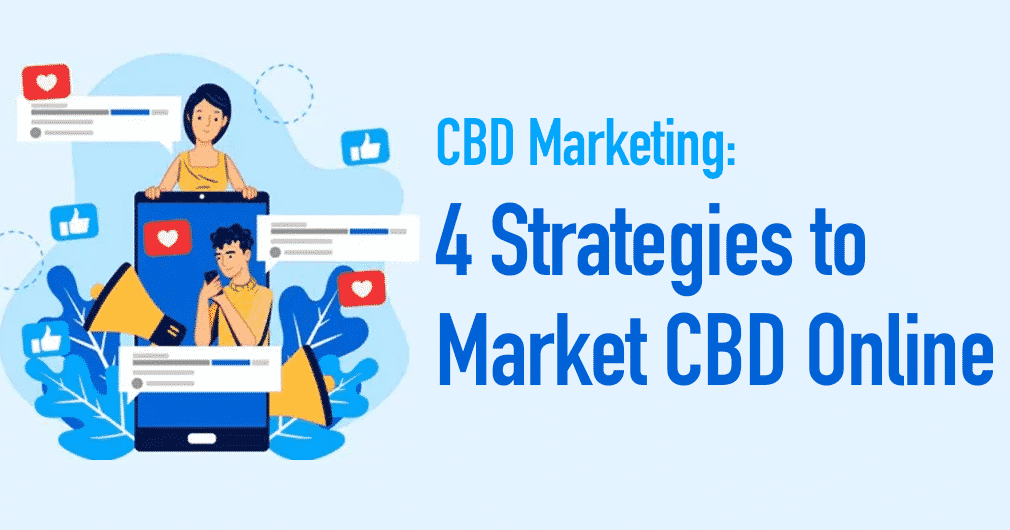 March 15, 2022

Michal P.

0
The benefits of online cannabis advertising and marketing go beyond driving revenue. Digital cannabis and CBD marketing can result in more awareness of your brand and practice, stronger relationships with your clients, and open up new avenues for your online store to grow.

Here are the top 4 marketing hemp-derived CBD methods you can master to increase your customer traffic if you sell CBD online.
CBD Marketing: 4 Strategies to Market CBD Online
FOCUS ON SEO
example: our client, tryidealplus.com is ranking #2 for "1.4 g CBD pre-rolls" keyword. The most important way to build a CBD brand on the Internet is by paying attention to search engine optimization or SEO. Hiring an SEO expert to optimize your website and help you rank on the search for CBD-related keywords is often the best way to generate new customers.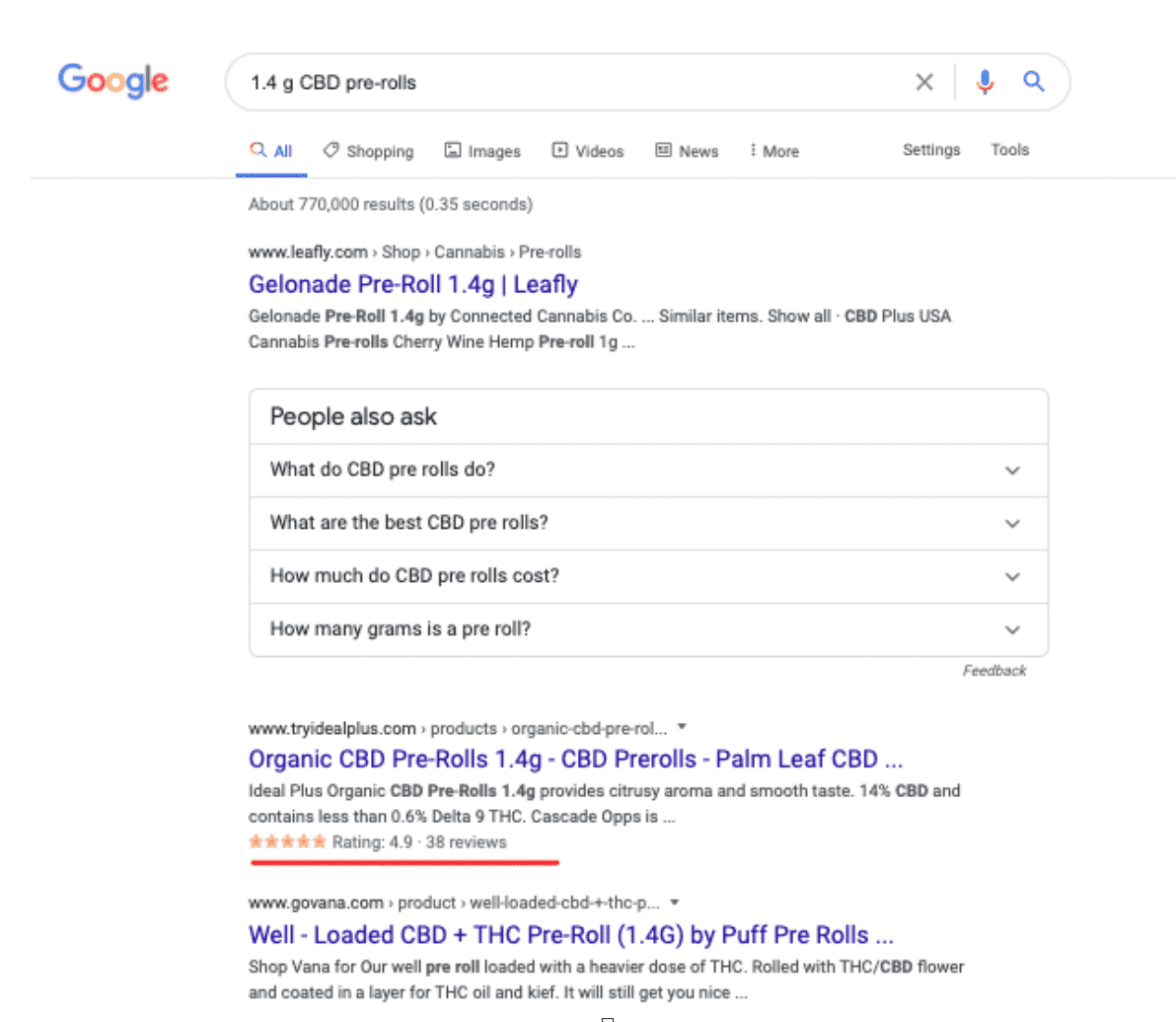 GROW CONTENT 
Content creation can fit your SEO plan because SEO focuses on ranking keywords based on blog posts, articles, product descriptions, and web content.
 
ATTEND TRADE SHOWS
Word of mouth marketing has always been a powerful form of marketing. Attending industry trade shows for an opportunity to meet with other industry players face-to-face and assess the competition is very important for your brand.
BUILD AN AFFILIATE NETWORK  
Affiliate marketers are valuable people who can introduce the world to your CBD product. Some trusted affiliate networks include ShareASale, CannAffiliate, and Clickbank.
HOW CAN RISE MARKETING HELP GROW YOUR CANNABIS AND CBD BRAND?
Modern Cannabis and CBD is made up of numerous parts such as a website (e-commerce store), social media marketing, GMB listing ( Google My Business), PR, and more. Each part plays an important role in strengthening your brand and marketing to increase overall ROI.
#1 Hemp Merchant Services: 
We partner up with multiple U.S.-based providers of merchant services for Hemp & CBD to provide service without incurring additional penalties, fees, or account reserves
#2 Shipping and Fulfillment for CBD: 
We try to make shipping and fulfillment operations easy with pre-negotiated rates with hemp-friendly carriers.
#3 Branding and Development: 
Suppose you need help to create a CBD brand that communicates with customers. We can help you build brand identity and get conversions.
With solutions for the payment system, shipping, online store design, and marketing, Rise Marketing is the one-stop solution for your hemp and CBD e-commerce growth.